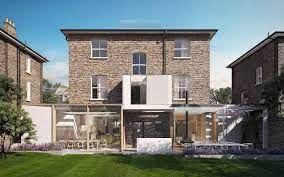 How to Find the Best Residential Architects in London
Finding the best architect for your project is vital. A good architect will offer more than just drawing structural designs. Some experienced residential architects in London also double up as project managers.
Hiring or finding an architect can be challenging, especially if you are working on your first project. The best architects charge high rates, which may turn away most clients. However, we always recommend spending on experienced architects because of the value they bring to the project.
This article shares tips on what to consider when looking for the best residential architects in London. Remember that most of the tips here apply even if you're looking for architects outside the UK.
Years of Experience
As mentioned earlier, experienced architects have loads of experience in drawing designs and project management. However, more experienced architects often charge high hiring rates. If you're not operating on a tight budget, it would be wise to spend more on a good architect who will see your project from paper to reality.
There are new architects in town who can also do a decent job. In such instances, we advise you to ask for their portfolio to review some of the projects they have worked on. The benefit of going for a less experienced architect is that you will probably spend less.
Read Reviews
Most architects, especially those running construction firms, have websites for marketing their services. Make sure you read reviews from previous clients before hiring an architect. There is more than just being a great architect; you need to work with someone who has good customer relationship services.
Reviews from past clients will give you a better idea of who you will be working with. Ensure that you focus on the architectural firm before engaging them for their services. Avoid firms that have been in scandals or with fishy projects.
What is Your Budget?
Architects are quite expensive, which is one reason why most people avoid hiring one to save money. However, if your budget allows, you can always go with freelance architects who are considerably cheaper but offer their services remotely.
Setting a little cash aside for an architect is always good, especially if you're working on a massive construction project. You can negotiate to pay an hourly rate instead of hiring the architect full-time.
Ask For Recommendations
It is not hard to find the best residential architects in London. You can ask for recommendations from friends who have built their own houses. Social media sites such as Facebook and Twitter are also good options for getting recommendations.
However, always remember to do your background research before settling on the architect who meets your demands. Ask about hiring rates, portfolios, and past projects. Also, make sure that the architect is licensed to practice within the UK.
Wrapping Up
Working with the best architects in the game will elevate your project to higher levels. Architects can help you get the best designs to reality while ensuring that your building still meets all safety regulations and standards. It would be better if you could find an architect who can offer extra services such as project management.