When considering opening a new business or renovating your business premises or establishment, there are many factors to take into account: furniture, lighting, colors , security systems … Among all of them, we cannot overlook the ceilings, since they are one more element that contributes to the whole and complements the aesthetics and image of a business.
On this occasion, we are going to tell you about the advantages of installing false ceilings in commercial premises such as offices, shops, bank branches or clinics. But, let us start at the beginning…
What is a false ceiling?
It is a very practical element that allows us to design the ceiling of our establishment and its lighting to our liking . It also allows to integrate very well the air conditioning systems.
If we have enough space between the real and the false ceiling, we can even use it for storage.
Drop ceilings can completely transform the interior of your business, enhancing both its aesthetics and practicality. However, keep in mind that there are two very different classes.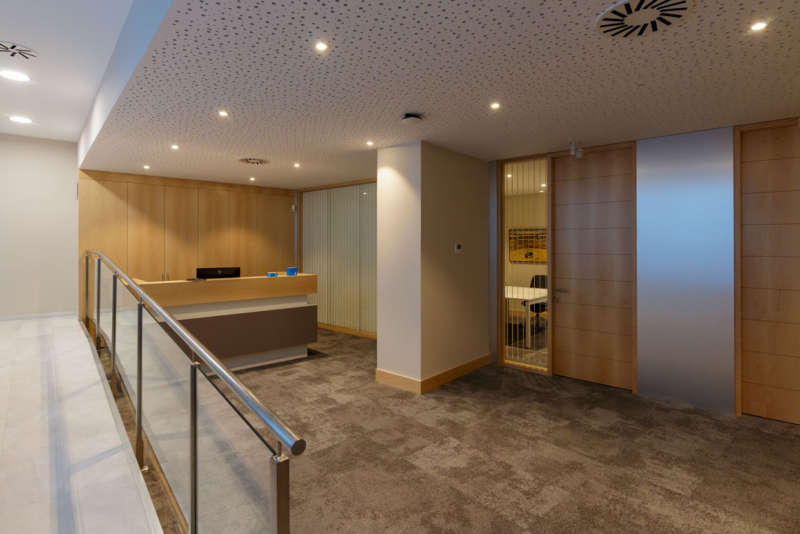 Types: continuous and accessible ceilings
continuous ceilings
It is a fixed roof system. They cannot be disassembled and replaced, so any type of change or maintenance of the same requires annoying works. That is why they are not common in commercial premises. Its installation is done using plaster or plasterboard.
accessible ceilings
These ceilings are removable, so both installation and maintenance are much simpler and faster. This makes them a very good option for commercial premises such as stores, or for offices, for example.
The range of materials and finishes of its plates is much broader for this type of ceiling. Its prefabricated pieces, which are placed on a metal structure, can be made of plaster, fiberglass, plaster or aluminum, among others.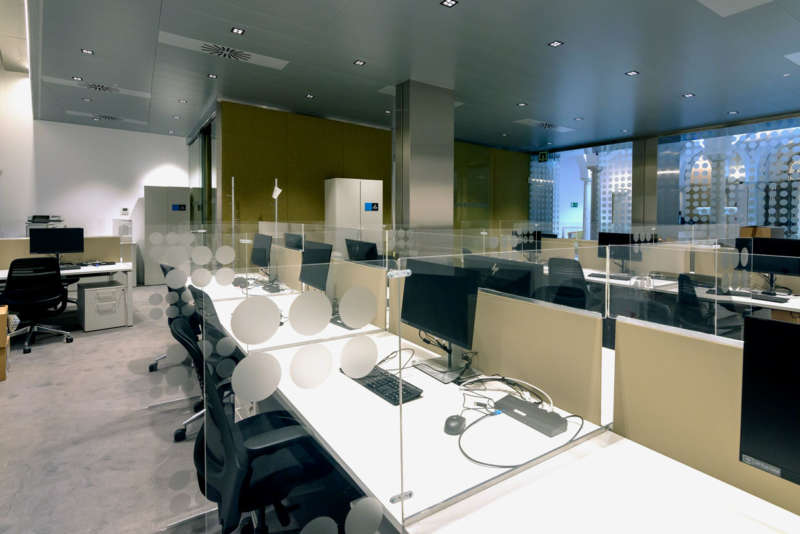 Advantages of accessible false ceilings
Next, we tell you all the benefits that the installation of these elements can bring to your business:
By leaving a hollow space between the original ceiling of the premises and the false one, they make it 

possible to hide cables or pipes from view

 , which gives your business a much cleaner and tidier appearance.

Thanks to this hole, 

they facilitate access to the entire wiring or piping system in the event of any type of breakdown

 that requires repair or replacement. Everything is accessible but hidden from view.

Its installation is much faster

 than it would be to create a new masonry ceiling at a certain height, which is very convenient if you have tight deadlines to open your business.

Its maintenance is easy

 : it is easily cleaned and repaired or modified (moisture, electrical and plumbing installation, air conditioning or heating ducts…).

You can place the type of lighting you want

 : LED lights, fluorescent lights, ceiling lights, lamps…

You will be able to adapt the design to your brand image and your preferences

 , thanks to the wide range of finishes, styles, textures and colors available on the market.

They improve the acoustics of the premises

 .

It allows you to save on the electricity bill

 , since it reduces the spaces, so the surface to be cooled or heated with the heating and ventilation systems is smaller.

There are many materials and variants: there are resistant to moisture, fire retardant, etc. You 

can also thermally and soundproof your establishment

 if you wish.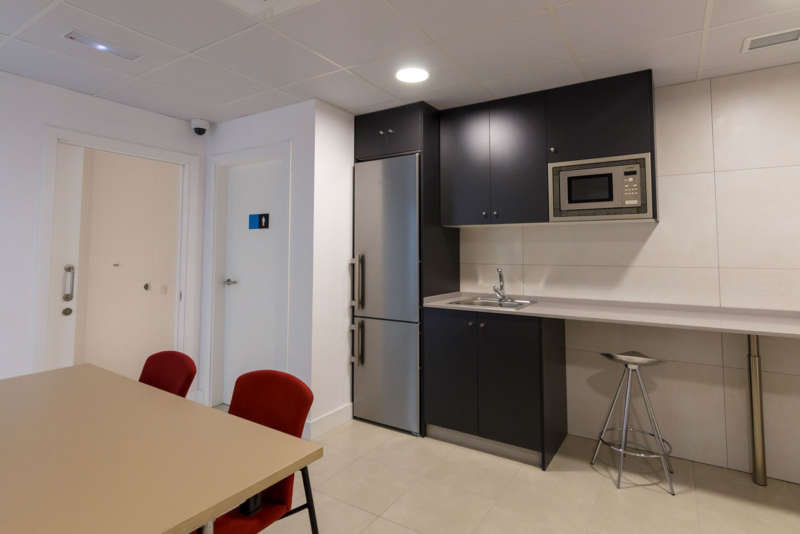 Put yourself in the hands of the best professionals in works and reforms
It is important to have professionals who advise you on which are the most suitable ceilings according to what you need for your business and the activity that you are going to develop in it.