The days are gradually getting shorter. Before you know it, you will be switching on the furnace to combat those chilly autumn mornings and evenings. And if you are dreading those cold-weather utility bills, you certainly are not alone. That first bill after firing up your furnace can be much scarier than any haunted hayride or other Halloween activity!
Fortunately, your heating bills don't have to be frightening. There are all sorts of low-cost things you can do to keep your home nice and toasty without having to take out a second mortgage to pay your utility bills. 
While big projects like replacing old windows and upgrading to a more energy-efficient furnace pack the most punch, there are several more affordable ways to keep the house warm when you are working with a limited budget. From replacing your old curtains with efficient roller shades and solar shades to installing a programmable thermostat, here are a few great ways to beat the chill without breaking the bank.
1.Upgrade Your Window Treatments
Roughly 30% of your home's heating energy is lost through its windows, so your old windows are likely a significant cause of drafts. Fortunately, even if you don't have room in your budget for replacing windows, you can make the ones you already have more efficient. Roman shades are well-known for their energy efficiency, and they are a beautiful addition to any room. When fully lowered, they provide a significant amount of insulation and can help keep cold air outside where it belongs. Plus, their cellular construction will help keep your home cooler during the summer months. 
Roller shades are another option, and you can easily pair them with your existing curtains to make your windows more energy-efficient without changing your style. The exact savings vary depending on the type of window treatment you choose, but adding efficient blinds or shades does make a noticeable difference.
2.Install a Programmable Thermostat
With a programmable thermostat, you can set your furnace for different temperatures at different times of the day. And, once it's set up, you don't need to worry about adjusting it. Instead of wasting energy keeping your home at a pleasant, toasty temperature while you are at work or asleep, lower the temperature a few degrees when you are not actively using the space. Doing so is an easy way to take control of your heating bill, and the initial investment in a programmable thermostat quickly pays for itself. 
Installing a programmable thermostat is something you can likely do yourself without needing to hire a handyperson. Usually, the process involves removing the old thermostat, unscrewing the wire leads, and reattaching them to the new thermostat. Check the manufacturer's instructions before starting, though, and seek assistance from a pro if you aren't comfortable tackling the project on your own.
3.Switch Your Ceiling Fan's Spin Direction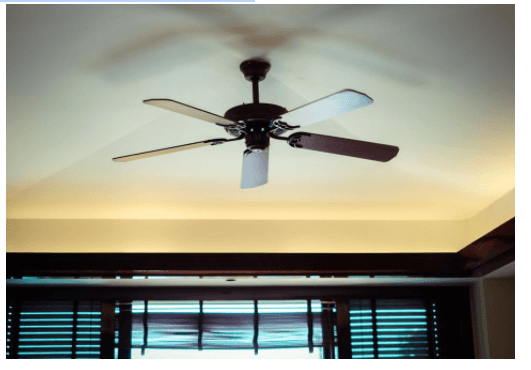 Lots of folks don't give much thought to their ceiling fans during cooler weather. If you only use yours to help keep things cool during the summer, you might want to reconsider. When spinning clockwise, they help keep the space cool. However, flipping the switch and making the blades spin counterclockwise can make the room feel a bit warmer as, in reverse, ceiling fans push warm air downward — especially in rooms with high or vaulted ceilings. Avoid cooling the room by making sure the fan is running at its lowest speed.
4.Unblock Your Vents
If you have furniture on top or in front of your vents, your furnace must work harder to keep the room warm. And, naturally, this increases your utility bills. Even if you don't think any of your vents are blocked, it never hurts to check. You may be surprised to find that a sofa, rug, or chair is preventing warm air from making its way into the room. 
You might want to consider having your air ducts cleaned, too. While this isn't a free solution, having your vents and air ducts professionally cleaned could pay for itself by allowing your heating system to run more efficiently.
5.Stop Drafts Under Doors
There's nothing worse than feeling a cold draft blow across your feet when you are already freezing. Unfortunately, these chilly drafts are a leading cause of high energy bills. If you have drafty doors, block the breeze with door snakes. You can buy one or make your own by filling a long cloth tube with rice or dried beans or new cat litter. In a pinch, you can even stuff a towel into the gap to keep the cold air outside where it belongs. 
Installing door sweeps is another option. Made of nylon with broom-like bristles, door sweeps are installed directly on the door and are a convenient option for places where door snakes don't work. They usually cost less than $10 and are easy to install.
6.Find Free Energy-Saving Information
If you need additional guidance on saving energy, check out the U.S. Department of Energy's website. There you will find loads of energy-saving tips and discover how to troubleshoot many common causes of high utility bills. It is also a great place to learn about weatherizing your home so you can keep it comfortable all year long without spending a fortune on your monthly bills. 
Conclusion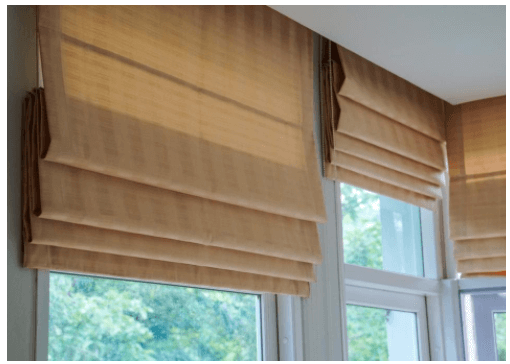 The days may be getting shorter and cooler, but that doesn't mean you need to settle for spending fall and winter wrapped in blankets to avoid high utility bills. With the tips above, you can maintain a comfortable temperature in your home without worrying about any unpleasant, surprisingly high bills in your mailbox. 
Whether you replace your sheer curtains with energy-efficient roman shades, ditch your old thermostat for a programmable model, or try any of the other suggestions above, you'll be on your way to enjoying a toasty warm home all fall and winter long.