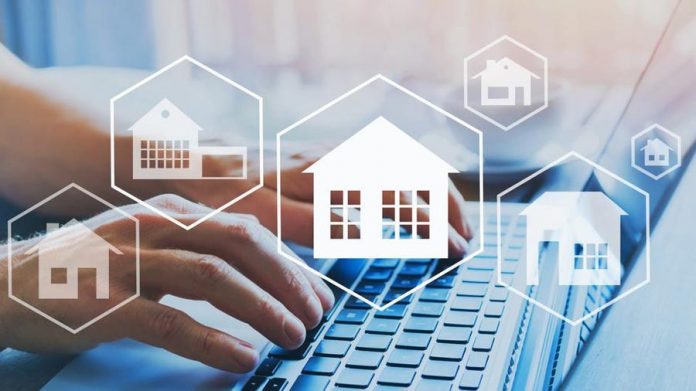 Introduction
Buying a home or an investment property is a big deal. It can cost a lot of money, and there can be risks along with the possible benefits. In this article, we're going to talk about the top 10 risks you need to think about before you start buying property. Knowing about these risks will help you make better decisions when you step into the world of property buying.
Why is Real Estate Considered a Risky Business?
Real estate, despite its potential for substantial returns, inherently involves a degree of risk. The significant upfront capital, coupled with the unpredictable nature of the property market, influenced by various economic and local factors, heightens this risk. The sector demands a sophisticated understanding of complex areas like legal regulations and financing options. Adding to the challenge is the illiquid nature of real estate, which may lead to potential losses if a quick sale is required. Thus, entering the real estate business calls for careful planning, a substantial financial buffer, and the readiness to navigate its unpredictable landscape.
10 Most Common Potential Risks
1.Financial Risk
Arguably the most formidable risk involved in buying a property is the financial risk. This manifests in various forms: taking on a sizeable mortgage loan that could stretch your financial resources thin; an unanticipated fall in property prices leading to negative equity; or unforeseen maintenance costs. It's essential to conduct thorough research, work out your budget, and secure a pre-approved loan. Ponder potential shifts in your financial circumstances down the line.
2. Market Risk
The property market can be a real rollercoaster ride! One moment, it's all thriving and bursting with opportunities, but in the blink of an eye, it can turn into a real downer, leaving property values hanging by a thread. You see, it's all about those economic indicators—unemployment rates, interest rates, and inflation—which have the power to shake the property market like an earthquake!
But don't fret! There's a smart way to navigate this wild ride. Before you dive in, make sure to do your homework. Research, research, and research some more! And don't hesitate to seek the wisdom of those property market analysts. They've got the secrets to deciphering these crazy market risks.
3. Location Risk
The legendary real estate mantra "location, location, location!" is not just some fancy phrase. Your property's location is like the secret sauce that can make or break your real estate dreams. So, be a location detective! Investigate everything from crime rates to how close you are to the hippest hangouts. And don't forget to snoop around for top-notch schools and transportation links. But there's more! Brace yourself for the future too. Check out any development plans around your neck of the woods. That tranquil neighborhood of yours might not be so peaceful anymore if they decide to build a highway or a buzzing commercial center nearby.
4. Property Condition Risk
A property may appear flawless, but it could be concealing serious issues like structural damage, faulty wiring, or termite infestations. Always insist on a comprehensive professional inspection before purchasing a property. Spending on the inspection could potentially save you a fortune in potential repairs down the line.
5. Legal Risk
Potential legal issues with the property can be another pitfall. Disputes over property boundaries, undisclosed liens, or zoning restrictions can lead to substantial issues. Make sure to conduct a thorough title search and review any homeowner's association rules, if applicable, to circumvent such legal complications
7. Interest Rate Risk
Interest rates are variable, and a hike can significantly escalate your mortgage payments, possibly rendering them unaffordable. When securing a mortgage, it's paramount to comprehend the terms of your loan, whether it's fixed-rate or adjustable, and if it's the latter, the extent to which your payments could change.
8. Insurance Risk
In certain locales, insurance costs can be hefty, particularly where there's a high risk of natural disasters such as floods, hurricanes, or earthquakes. Examine the cost of insurance before you purchase; it could make the property significantly more expensive to own.
9. Liquidity Risk 
Real estate is not a liquid asset. It can take months or even years to sell if the market is sluggish. If you need to relocate or liquidate your money promptly for any reason, you could find it challenging. Ponder your long-term plans before investing in real estate.
10. Rental Risk
If you're purchasing a property with the intention of renting it out, there are several associated risks. Vacancies can eat into your returns; handling difficult tenants can be stressful and time-consuming; and property management costs can be higher than anticipated. Thorough due diligence can help manage these risks.
11. Environmental Risk
Environmental factors such as climate change are becoming more prominent. A property that's at risk from rising sea levels or increasing wildfires could witness a steep decline in its value. And even if you're willing to accept that risk, insurance coverage might be challenging to secure.
The Best Way to Avoid These Risks
The best way to avoid these risks is by engaging a reputable real estate agent. Their expertise and in-depth knowledge of the property market can provide valuable guidance and help navigate potential pitfalls. They can assist you in conducting due diligence, ensuring the property is in good condition, understanding the legal aspects, and finding suitable financing options.
Conclusion
To sum up, buying property isn't a decision to be taken lightly. Each of these risks can potentially turn your dream property into a financial nightmare. But, with proper awareness of these risks, diligent research, and expert advice, you can considerably mitigate these risks and make a successful property investment. Remember, in any significant decision, knowledge is power, so be informed, be prepared, and be ready to make the best decision for your future.