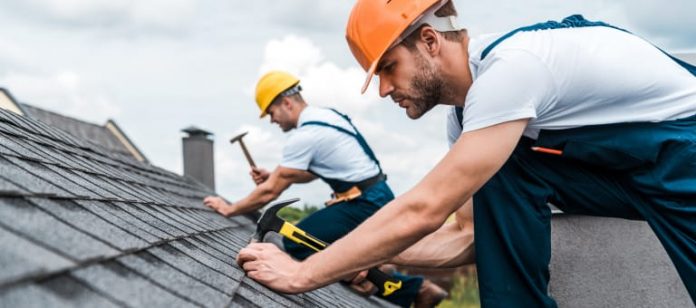 The biggest hurdle homeowners face when looking to fix or replace their roof is choosing the right person to do the job. After a damaging storm, they need to quickly get back to normal and make necessary roof repairs. But that doesn't mean they should choose the first contractor to knock on their door. Finding a contractor who is trustworthy, honest, and professional may seem difficult, but that's where you come in. Contractors should share these top 10 tips with homeowners to show them that your business can be trusted and trusted to protect your home and wallet.
1. Get local references. 
There is less chance of potential problems or scams when you choose a contractor in your community. They are more familiar with local regulations and codes and have a relationship with local teams and suppliers.
2. Get a comprehensive warranty. 
Not all contractors can offer manufacturer's warranties that include coverage for the contractor's labor. If a contractor installs the roof incorrectly, it can take months or years for damage to show up and insurance won't pay for it. If the contractor doesn't fix it (or worse, has gone bankrupt), your only recourse is to pay for your mistake yourself.
3. Check that the license and insurance are correct.
 The contractor must have insurance for all employees and subcontractors and be able to provide a copy of their insurance certificate for validation. Not having adequate insurance could lead to litigation between the contractor and the homeowner if a roofing employee suffers an injury at the home. Most states require a license for contractors, but that doesn't stop unlicensed contractors from trying to do roofing work.
4. Pay your deductible. 
Any contractor who claims they can handle the repair without the homeowner paying their insurance deductible is committing insurance fraud and putting the homeowner in danger. The insurance deductible is the responsibility of the insured, and the contractor must reflect it in the quote without inflating the estimate to cover all or part of the deductible.
5. Don't give in to pressure. 
Be wary of a contractor who pressures you to sign a contract before the insurance company has estimated the damage. Some contractors say they can work with whatever their insurance company agrees to, however the homeowner needs to make sure it is not just any amount, but the correct amount. The contractor should thoroughly examine the home and verify that their insurance adjuster did not miss any damage.
6. Know your material options. 
A contractor who does not offer you different shingle options is not looking for your best interest. The style and color of the shingles you install can affect the resale value of your home. If the insurance company is paying for a new roof, it may be the perfect time to make a change and upgrade to a more unique style that suits your taste. At D&S Construction LLC we offer extensive design and color options for your home. Review the options now so you are ready. Knowledge is power.