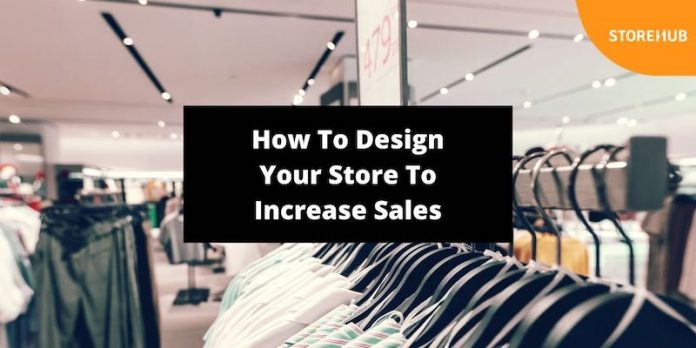 It is known that the perception and experience of your customers as soon as they access your store will encourage them to buy or not. Multiple studies recommend certain actions that we can carry out. Some of them are actions related to aspects such as the distribution of spaces, lighting, ambient sound and even smells .
The experience inside your store actually starts from the outside . A good shop window or, failing that, a striking signage and in accordance with your brand, are the first point of contact that can invite you to enter. It is important not to miss out on its potential .
The showcase can be configured by a selection of products or by some design or creative concept that highlights a commercial message or campaign. In any case, the showcase must convey the first message and must be consistent with what the public will find inside.
The entrance
As soon as they enter, customers experience a transition between the outside and the inside, and begin to judge the store and see if it meets their expectations. Do I see products of my interest? Is the lighting adequate? Do I like the music playing in the background? …
If the space of your store allows it, place a first set of products as an island in the hall or access threshold . That will cause them to slow down and begin to look closely at your offer.
The importance of the right side
A multitude of analyzes and comparisons show that the "natural" route inside a store begins to the right , or at least, that the tendency of our gaze is towards that side. However, this may vary depending on the size of your store or if, for example, you sell clothes for both genders or by age range.
Guide your audience through a tour
It is known by all how the IKEA or TIGER stores guide us through an established path while tempting us with products, promos, offers, etc.
In other types of stores it can be somewhat more complicated to use this type of strategy so marked. However, it is always possible to guide our customers to one corner or another within our store, using signs, signage or posters that highlight a promotion or range of products , for example. If we place these attention calls at the back of our store, it is very likely that our customers will reach that point, attracted by curiosity.
Meanwhile, on the way to the back of the store, we can make them pause to take a look at other products that we strategically place as islands in the middle of the way.
Boxed Impulse Products
Finally, once they have gone through the entire circuit of the store, they will arrive at the checkout and, once again, we will have the opportunity to offer them a selection of products that are usually called "impulse" and that include both basic necessities and those others that complement the purchase that we are going to make . For example, in a supermarket it is likely that we will find a display with batteries, chewing gum, gift cards, etc. in the boxes. In a retail it is likely that we will find accessories, jewelry, perfumes, etc.
The importance of meeting consumer expectations
In the end, what counts is that your customers have not only found what they were looking for, but also that their experience in your store has exceeded their expectations , having found extra products that they did not initially have in mind but that have been attractive to them to complete their purchase. .