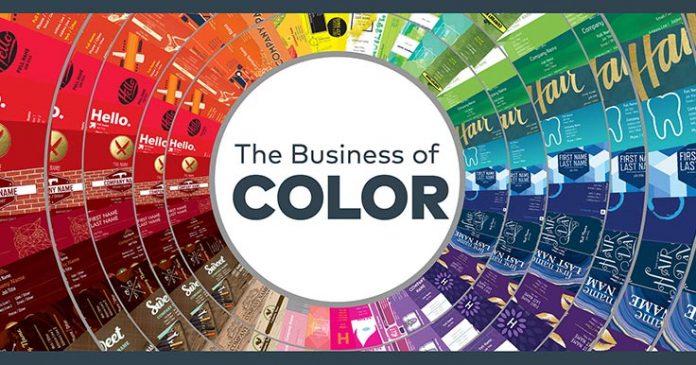 As we mentioned in this post , colors have the ability to convey different sensations and perceptions in people. For this reason, we must take care of the color palette to choose for the design or reform of a commercial premises. Below, we tell you some recommendations and tips to get the most out of this field within commercial interior design.
What colors encourage you to buy?
If you wonder what are the colors that most encourage people to buy, you should know that there is no single answer. It depends on the type of client : warm colors tend to attract more impulsive buyers, while more leisurely and thoughtful buyers will feel more comfortable in places where cool tones prevail.
In the case of stores, if the wrong colors or too many colors are used, they can distract the attention of buyers to the detriment of the products on display.
Recommendations according to the type of business
If you doubt, for example, about what colors to choose when painting or decorating your dental clinic , as we discussed in this post , white or a similar color would be the best option, since it conveys cleanliness, hygiene, peace… The tones Blues would also be a good choice, as they cause feelings of relaxation and calm. In contrast, we advise you to avoid warm colors as they are too intense and evoke alteration. These tips would be applicable to all types of health centers .
Another type of business in which it would be advisable to use light, pastel, or soft colors are those related to food , such as supermarkets. These types of colors give a sense of hygiene and also help the products stand out in contrast.
Warm colors, however, are perfect for stores where impulse buying is required or for fast food restaurants , precisely because they transmit energy, excitement, activity… and this makes customers buy or eat and leave the premises in a hurry. a short period of time. This range of colors is also great for creative business offices as it is uplifting.
In the case of a clothing store , the use of neutral tones would be advisable. This will help fabrics and prints of all kinds of colors stand out and attract more attention from your customers.
What is your target audience?
It is also important to keep your target audience in mind when choosing your color palette. If your final clients are going to be mostly teenagers or young people , it is advisable to opt for a range of warm tones , colors that transmit energy and joy. On the other hand, cool colors , more serene, will be your allies if your business is focused on selling to adult or more mature customers, since they inspire confidence.
The perception of space
Another very important aspect to take into account is the perception that people have of a space according to the colors that we see.
Light colors give a greater sense of spaciousness . If, for example, you lack natural light, they will help make the place seem more spacious. 
With the dark ones, the opposite happens, since they tend to dwarf optically as a general rule and can even overwhelm. This does not mean that you should not use dark tones: used correctly, such as high ceilings, they can be your allies. They will also be useful if you want to achieve an atmosphere of elegance and sophistication.
The importance of colors
The use of one color palette or another in furniture, ceilings and walls can evoke a feeling of a space that is cozy or cold, large or small, youthful or mature, stimulating or relaxing. Choosing the right colors can be a very helpful way to achieve your goals .
If you are thinking of designing or renovating your business premises and need advice on what colors to use, call or contact us and we will carefully study your case, helping you make the best decision.