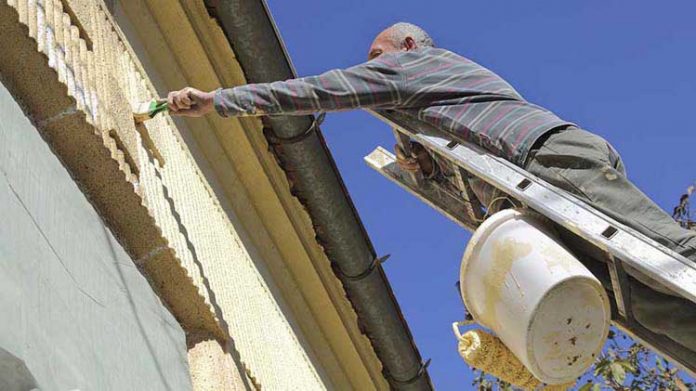 Are you eager to improve the front of your home? Even a few simple touches will enhance first impressions and curb appeal.
The exterior of a home is everything for that crucial first impression, and if it's not a good one, you need to create an attractive façade. Do it for yourself and other tenants, not to mention potential buyers. But even if you're not selling it, maintaining your lawn, landscaping, and siding is an important part of being a good neighbor .
Here are some tips to improve the exterior of your home:
Plant the right vegetation. 

Your 

landscaping choices

 should make the house shine, not hide it. Use landscaping to highlight features like home symmetry or to hide trouble spots. Consider choosing 

fire-resistant plants

 to help prevent the spread of 

wildfires

 in your home. As a bonus, these plants are also often drought tolerant. Make sure to keep all plants trimmed and trimmed.

Repaint, replace, or restore your front door and/or garage door. 

Something as simple as cleaning your front exterior door and garage door will greatly improve the appearance of the home. A new front entry door is impressive and can almost pay for itself with the added resale value, according to 

Remodeling 2020 Cost vs. ValueReport

 .

Clean or refinish siding and windows. 

Cleaning your home's windows will improve curb appeal Although it can be expensive, renovating siding and windows is one of the best ways to add value to a home. Keep the windows clean. And, if you're selling your home, remove the screens for an extra shine.

Upgrade the front porch. 

The front porch is a key selling point. Keep the porch flooring and railings in good condition and add comfortable furniture to make the porch inviting. Add landscaping that is easy to maintain or place potted plants near the front steps. Add a splash of color by adding colorful pillows in eating areas or colorful outdoor furniture.

Get the most out of the character of the house. 

Maintain or return the exterior of your home to its original aesthetic to highlight its features. For example, update your wallcovering with seasonally appropriate paint colors or add a fence.

Install outdoor lighting. 

Exterior lights, as well as being an effective security feature, can also give your home a dramatic and inviting appearance at night.

Fix what is broken. 

Repair cracks in sidewalks, driveways and masonry. Patching is an inexpensive alternative to a full resurfacing job.

Paint the exterior and prune. 

Painting or repainting the exterior or trimming a home's vegetation is a relatively simple improvement that increases the curb appeal of the exterior.